Let Us Introduce Ourselves
Meet the Executive Team That's Changing Lives
For our leadership team, it all starts with a simple promise: help people feel their best by ensuring pharmaceutical, cosmetic and biotechnology companies achieve optimal product success.
It's the foundation of everything we do.
Our CDMO leadership team uses its varying backgrounds and lived experiences to improve how people feel inside and out by delivering innovative formulations that make a genuine difference—starting with yours.
Our Company Values Start at The Top
Denison Pharmaceuticals strives to be the CDMO of choice for leading global health care providers.
Quality
We accept only the highest standards. Our continuous improvement means the best product—and business—for you.
Accountability
The Denison guarantee: We deliver on our commitments to you. Every. One. Of. Them.
Leadership
Passion. We have that. And courage—the strength to rise above challenges, to work through adversity, to lead by example. And inspire others. Namely, you.
Partnership
Team players who collaborate well and strive for innovation—and have fun doing it. It's what you want in your workforce. And your CDMO.
Safety
The safety and care of our customers, colleagues and their families are just as important as innovative product discovery and creation. It's a principle built into every process, program and decision we make.
People First
We are all people first. Connecting and caring for each other is at the heart of what we do as a company. It's how our work gets done. Yours, too.
Integrity
With respect, you can inspire trust and confidence in all. Your word is your bond. That's your motto. And ours.
Customer Delight
Our clients come first. We deliver exceptional customer experiences with an unwavering commitment to providing high-quality medications and solutions that fit your budget, project timeframe and vision.
Our leadership team manages the strategic direction of the company. They come from all areas of the business world to ensure you succeed.
The future of CDMO pharmaceuticals is happening here, and we can't wait to work alongside brilliant and inspiring leaders who want to improve health, beauty and well-being worldwide every day.
We can't wait to work with you.
Jose Gaido
Jose Gaido is the president and CEO of Denison Pharmaceuticals.
After joining Denison in January 2021 as Vice President of Operations, Jose's inspiring leadership, strategic insight and grand vision quickly propelled him into the company's top role just one year later.
Today, Jose spearheads a safe and collaborative culture while partnering with our customers on our journey for increased growth and diversity.
For 20 years before joining Denison, Jose held various management roles within global operations for the automotive industry.
Jose has a bachelor's degree in industrial engineering from Universidad Tecnológica Centroamericana in Honduras. He brings significant experience in lean manufacturing, Six-Sigma and operational excellence.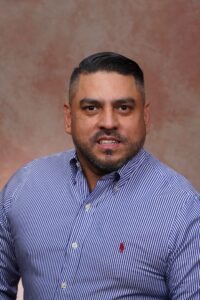 Jessica Neubauer
Jessica Neubauer is the vice president of human resources at Denison Pharmaceuticals.
She joined Denison in 2020 with one objective: to establish a people-centric approach to the company's human resources. She's done just that, building a positive work culture from the ground up.
Jessica holds a Master of Arts degree in organizational psychology. She is also a certified professional coach.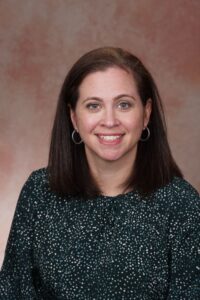 Brad Stone
Brad Stone is the vice president of business development at Denison Pharmaceuticals.
Brad is one of the original owners of Denison and has held various leadership roles companywide in his 30-plus years with the company. He took on the role of vice president of business development in 2018 after having served as president and CEO for 12 years.
Brad is currently responsible for all new business activities and the management of customer accounts.
Having worked at Denison since 1991, Brad has been involved in all facets of the company, including operations, business development and process and packaging engineering.
Brad holds a bachelor's degree in business administration from The American University in Washington, D.C.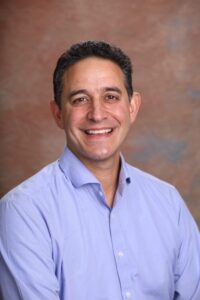 Joseph Lacombe
Joseph Lacombe is the chief financial officer (CFO) at Denison Pharmaceuticals.
A proven leader with a track record of excellence and a dedication to lean and continuous improvement, Joseph has more than 20 years of experience in manufacturing finance and accounting.
Before joining Denison in his current position in 2022, he served as CFO of the insulation, sealing and construction business group at Alkegen, a worldwide supplier of transformative high-growth battery technologies, filtration media and specialty insulation. Joseph has held various financial leadership roles across multiple industries, including aerospace, power generation, filtration, building and construction.
As CFO at Denison, Joseph is responsible for corporate and managerial finance, financial planning and analysis, treasury, risk management and information technology. He continuously supports long-term growth by driving finance and IT efficiencies and improving reporting and visibility.
Joseph has a master's degree in business management and a bachelor's degree in business management, finance and management information systems from the Rensselaer Polytechnic Institute.
Jean Mattar
Jean is the vice president of quality assurance and regulatory at Denison Pharmaceuticals.
He is a global quality and regulatory leader with over 30 years of healthcare experience, Lean and Six sigma and process continuous improvement efforts.  Throughout his career he has led multi-cultural, multi-disciplined teams through many challenging regulatory and quality projects.
Jean has worked across the healthcare industry in global companies where he's held key leadership roles with Polaroid, Cooley, Johnson and Johnson, Tegra Medical, Beaver Visitec International and Confluent Medical Technologies.
He earned his BS in Mechanical Engineering from UMASS Dartmouth, an MS in Manufacturing Systems Engineering from Walden University formerly National Technological University and an MBA from Regis University.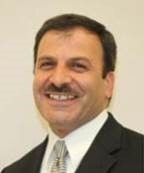 Alex O'Brien
Alex is the vice president of supply chain at Denison Pharmaceuticals.
He has worked at Westminster Pet Products and Honeywell in RI and Trimark in MA and Tyco international in FL. He has extensive experience in all areas of supply chain management. Alex has a bachelor's degree in Science from Nova Southern University in FL.